NEW – Service Plans – Free quote online
We like to keep motoring simple. With our new Service Plans you can cover your car's maintenance with easy monthly payments throughout the year. No more surprises. Keep costs predictable.
Our packages are flexible, so you can include servicing, MOTs and even things like tyres and brake pads.
Fixed Price Servicing
At David Dexters we can follow the manufacturer's service schedule which is important for cars under warranty as well as the Bosch car service schedule.
We offer three levels of servicing for your vehicle; bronze, silver and gold, and we only use trusted and high-quality parts that ensure your vehicle runs smoothly when it's out on the road.
Bronze – minor
from £137*
Our bronze service is for well-maintained, low-mileage vehicles. This service covers 31 checks including an oil and filter change as well as general health check of the main components on your car.
Silver – major
from £206*
Every 12,000 miles or 12 months A comprehensive service with 49 checks. It includes the replacement of engine oil, oil filter and air filter and an extensive range of checks to ensure optimum running of your vehicle.
Gold – full
from £270*
Every 24,000 miles or 24 months A comprehensive service covering everything included in the Silver Service and also items that are regularly recommended for replacement every 2 years.
*This doesn't apply to all vehicles – contact us to learn more.
Manufacturers Servicing
including cars under manufacturers warranty
If your vehicle is still covered by the manufacturer's warranty we would recommend that you have it serviced in line with the manufacturer's specified service.
Provided your vehicle is serviced and maintained in accordance with the vehicle manufacturer's instructions during the warranty period, you have the right to have the work undertaken by an independent garage without affecting your warranty.
As a member of the Bosch Car Service network, David Dexters will ensure your vehicle is serviced in accordance with the manufacturer's instructions. We use the most up-to-date technology and equipment, and can service most makes and models.
All replacement parts are of the same quality as the original, meaning that your manufacturer's warranty will not be affected.
If you would like to discuss one of our servicing options then contact one of the David Dexters team today.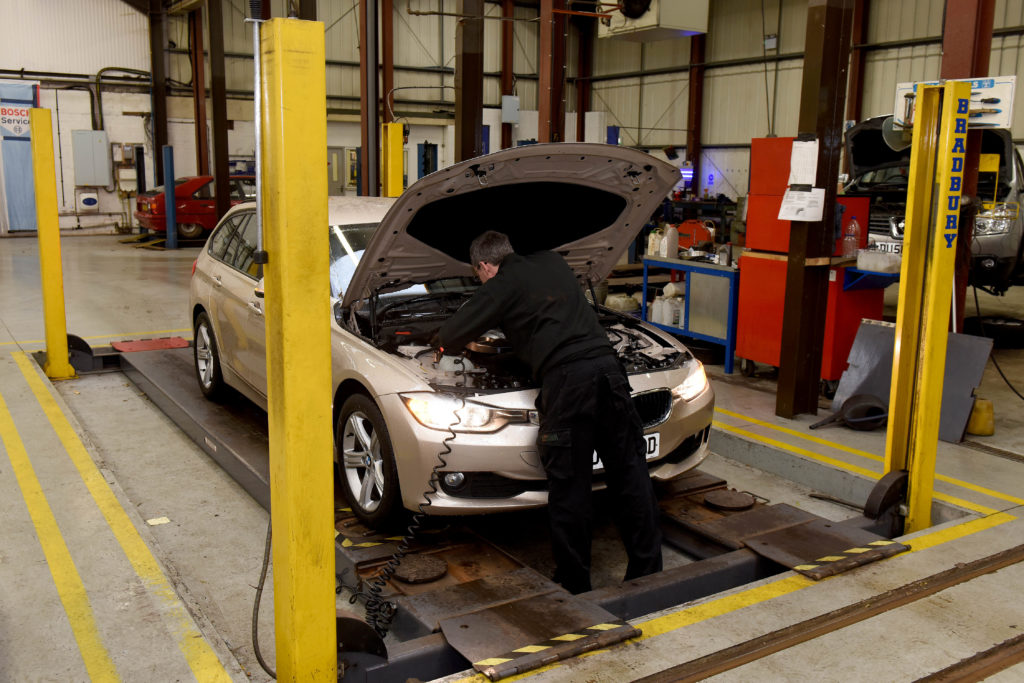 Why Bosch Car Service?
Bosch Car Service garages provide vehicle maintenance, repairs and diagnostics for all makes of vehicles and guarantee a first class service at an affordable price.
The technicians are trained on the latest technologies and have the most up-to-date diagnostic equipment to pinpoint any faults in your car as quickly and accurately as possible. Any parts that need to be replaced will be of the same quality as those that were originally fitted on your vehicle.
The Bosch Car Service network works to a Bosch Car Service Code of Practice. The Consumer Codes Approval Scheme, run by the Trading Standards Institute and has approved the Bosch Car Service Code of Practice.
This commitment to customer care gives you peace of mind in knowing that you are going to be given not only the best technical service, but also the best customer service.
If you want affordability combined with the highest technical and customer service standards, then call David Dexters, your local Bosch car service garage.