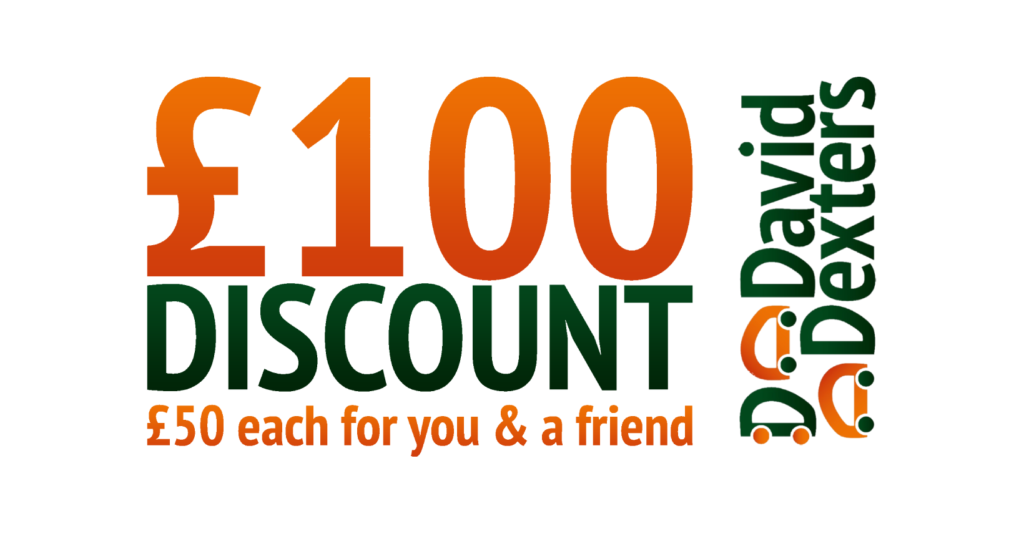 Simply fill in this form, and both you and a friend can save up to £50!
What is this?
Since the 80s, we've served our local community. Our friendly, qualified team have cared for every person that's come through our door, and every car driven into our workshop. It's because of this level of experience, and from the shining reviews that people have left, that we believe that our customers drive away from us satisfied.
We want to reward them for all the kind words that they've said, and to invest even more into drivers from our area. That's why we've introduced our Customer Loyalty & Referral Programme.
What's in it for me?
By taking part, you, your friends, and your family can save on all sorts of services in our workshop.
Every new customer that you introduce to us will save up to £50 on their first booking with us.
In addition, you'll save £50 for each customer that you refer when you're next here, with no upper limit to how many you can benefit from.
What do I have to do?
To make things as convenient as possible for everyone, we've rolled out several ways for people to participate.
In-Person
Come pick up one of our Referral Cards, fill in your details on it, and give it to one of your loved ones. So long as they bring it along with them when they collect their car from our workshop, you'll both benefit.
You can also print off as many of these cards as you would like below.
Online
Simply fill in the form below, and we'll take care of the rest! Both you and your referral will receive an email confirming it, and then just show it to our friendly service team when you collect your car, and we'll discount it from your total.
Is that not personal enough? Don't worry, we've thought of that too. You can share the details of the Programme with a single click, below.
The Small Print
We reserve the right to cancel or alter the programme at any time.
The New Customer Discount can only be applied once to a single household
The discount can be applied to Servicing, MOTs, Repairs, Diagnostics,
We define a New Customer as someone who hasn't used us since 1/1/2021.
This programme will run until 31/12/2023