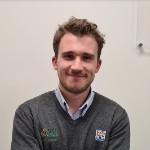 Ben – Service Manager
If you've ever been lucky enough to come see us in person, there's a very good chance that you've met our service manager, Ben. As a keen guitarist, he'll make every conversation music to your ears!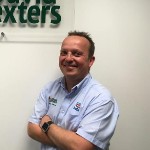 James – Sales Manager
Is it a bird? Is it a plane? No! It's James! See him find you the perfect car faster than a speeding bullet! Watch as he jumps through any hoops to get you the best possible value! When not being a superhero, James is a loyal Wolves supporter and coaches and manages Bridgnorth Town Juniors Under 14s Football Team, who we are proud to sponsor! What a guy!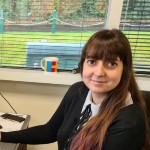 Dawn – Service Representative
Last but by no means least on our service team, Dawn holds down the fort for half of the week. 'What does she do the rest of the time?' I hear you ask. With a passion for art, she makes sure that every experience you'll have here is a masterpiece for all involved.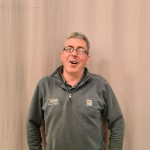 Darren – Lead Technician
I've yet to find a problem that Darren can't fix, be it an SUV broken down in the middle ofnowhere, or a fine piece of engineering in need of a tune up. This isn't hyperbole – give the man enough time, tools, and caffeine, and he could have a heap of rusty nuts and bolts purring happily up the road!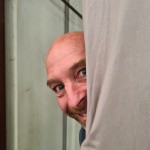 John – Technician
With a sharp eye, and a sharper mind, John's the guy to deal with the nitty-gritty details on tough jobs. Need an engine stripped down and put back together again like new? Our tame Welshman has more patience than some boulders, and the solid reliability to match.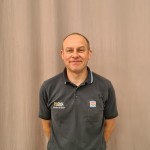 Gordon – Technician
Do you ever meet someone who can do everything, and realise how annoying that makes them? The first half of that sentence is Gordon. Athlete, father, joker, and owner of the most impressive appetite this side of the Tyne, you'll soon find that there are few things that you can match this man in, and you'll love him all the more for it.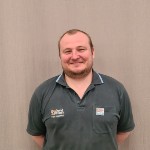 Tom – Valeting
Ever wondered how we get all of our used cars looking sparkling? Or how your own vehicle looks so clean when you get it back after a service? The answer is blood, sweat, tears, and no small amount of elbow grease… all of these mostly from Tom. There's more to him than just soap and wax though, as in his spare time he plays rugby, runs a regular tabletop games group, and attends the local Baptist Church.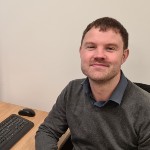 Richard – The Boss
Every car needs its driver, and if David Dexters was a vehicle, this man would be ours. Visionary. Leader. Inspiration. These are all words that he probably wouldn't describe himself as, but honestly are pretty accurate. Don't tell him I said that though.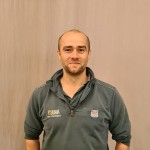 Huw – Digital Marketing, Sales Assistant
The guy writing all this, hence getting two titles while everyone else gets one. Honestly, I've pretty much ran out of words by this point. Huw good. Garage great.
Everyone Else
The saying goes that behind every great man there's a great woman, and, in much the same way, there're always going to be others who prop us up. You might not see much of these wonderful people, but they're far from forgotten. Whether it's Alan delivering you a car on the back of a trailer, Elaine keeping the office running smoothly, or Russel giving you a lift somewhere, we couldn't do it without them!