The bulk of our team here at David Dexters live in Bridgnorth as well as working here, and those from out of town love the place almost as much as the rest of us. We're proud to be part of the local community, and do our utmost every day to look after those who come through our door in a friendly, professional, and efficient manner. Nowhere is perfect, but we truly love Bridgnorth.
We've given back in the past in many different ways. From sponsoring the volunteer stewards of the annual Bridgnorth Walk and entering teams into sponsored events, to offering prizes for fundraisers, and so much more. This year we're stepping up our giving.
Managed and coached by our very own James Fellows, we're supporting Bridgnorth Town Juniors' Under-14s team for their 2021/2022 season. Playing in the Telford Junior League, the eighteen young people who make up the team all hail from the local area.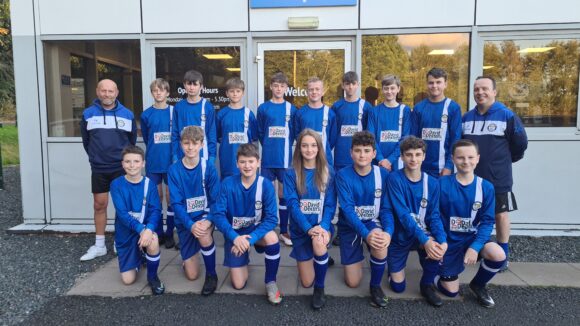 Not everybody loves football, we understand that, but this is about more than just kicking a ball around. Organised sport like this gives these young people a chance not only to exercise safely and to be healthy, but to learn social skills and communication, and to improve their self-esteem. All of us here at the garage look forward to supporting them, and are excited to see them play this season.