John Phillips has been part of the David Dexters team for more than 8 years – and is never happier than when he is working inside an engine!
His day can be filled with any number of jobs depending on what our customers need – MOTs, tyre repairs, cam belts, diagnostics and more…..but it is the engine rebuilds that John really likes to get to grips with.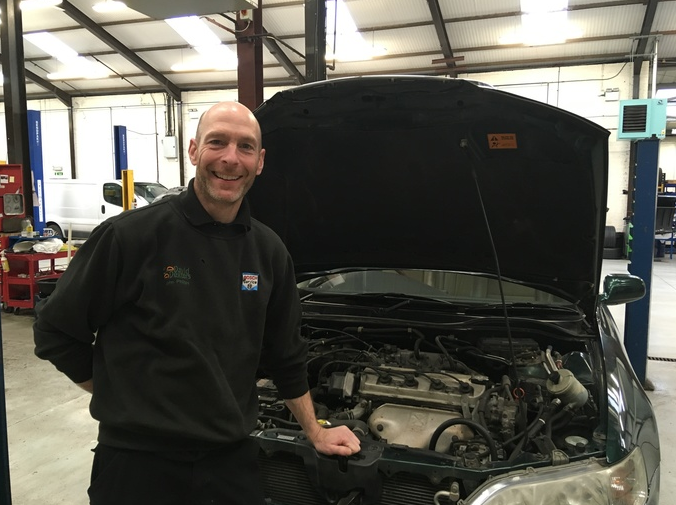 "It is a real achievement at the end of it because you know that it is going to go back together and be much better than it was when you took it apart," he says.
"Reasons for a rebuild can range but it is usually a component failure that leads to a complete rebuild.
"I like everything to be really clean, I like to be a clean worker, and it means the customer more or less gets a complete reconditioned unit back."
Cleanliness is also one of the reasons John likes working at David Dexters – he is a fan of our large open workshop.
"They look after you here, there is a nice clean environment and a bright workshop – which is rare in our industry," he adds.
"It is a good company to work for."
But when he is not at work you are far more likely to find John making his way around on two wheels rather than four, as he has a keen interest in motorcycles and cycling!
And it is not road cycling that keeps John entertained – but enduro racing.
Enduro racing is as it says on the tin – racing with an endurance element. In the early days 'enduro' races were long-distance cross-country races but modern enduro events are very different.
"It is a bit of a mixture, not as radical as downhill racing but with enduro you have to cycle back up!"
We have a few cyclists among us here but we think John is our only endurance racer…and we are happy to leave him to hold that mantle!