Here at David Dexters we pride ourselves on offering an honest, efficient and affordable service to customers – something we endeavour to communicate on a daily basis.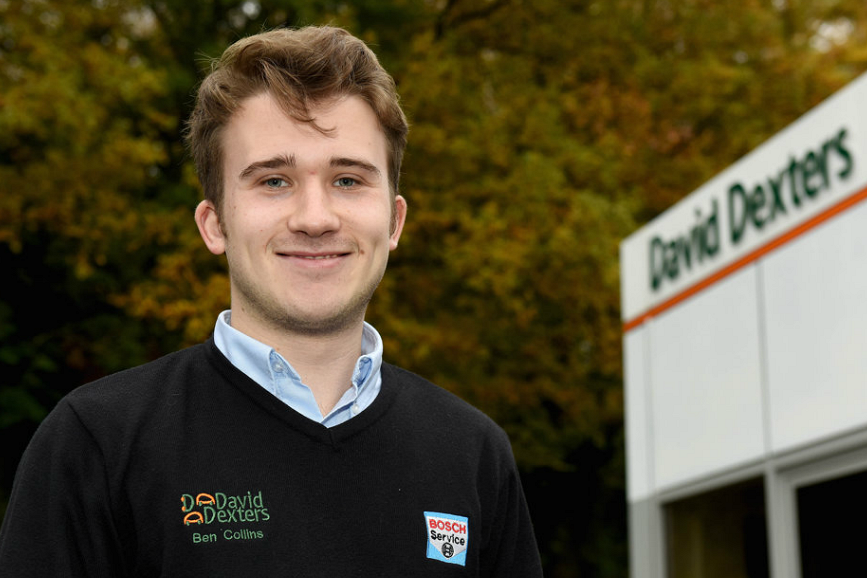 And, fortunately, we have an ace up our sleeve in this department.
Assistant Service Manager Ben Collins is often the first point of contact for people getting in touch and we have no worries about him saying the right thing. He is, after all, an experienced public speaker!
When you are in business, conversing with customers and other traders and so on is an integral part of what we do and getting it right means the difference between a happy and satisfying transaction and one that doesn't go so well.
Ben is the education officer for the local group of the Association of Speakers, a group set up in this country in 1972.
He said: "I think it's fair to say that nearly everyone has experienced the anxiety and stress associated with speaking in public. It is a confidence thing. The more you do it the more comfortable and confident you become.
"It isn't easy to start with and it's difficult to stave off that awful feeling, usually put there by the thought of making a complete fool of yourself or not being able to get through the ordeal.
"We all want to say the right things and in the right order and anyone coming along to our meetings is helped and encouraged along the way. . . and it's fun.
"We have a good club at Stourbridge, a very good standard – we have two national champions in the group – and always have a good turn out for meetings. We are always interested in welcoming new members and it's not too far from Bridgnorth.
"The club has a very supportive environment, no one will ridicule you and the advice and help you get from people who are or have been in the same situation is constructive and extremely valuable.
"We generally find that people who stand up and make a couple of speeches suddenly become more confident and capable of addressing audiences, whatever the size.
Ben's group in Stourbridge meets at The Stourbridge Institute in Bell Street at 8pm every other Monday. Visit http://stourbridgespeakers.org.uk
A second group meets at The Barn at the Bell, in Belbroughton, near Bromsgrove, at 7.45pm every other Tuesday. Visit http://bromsgrovespeakers.org.uk